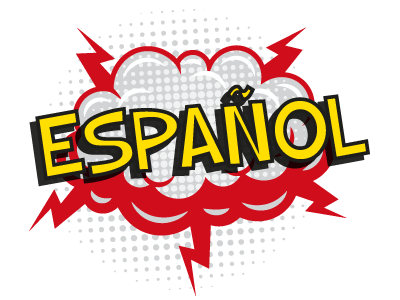 - By Hector Flores -
In the worldwide statistics (University of Düsseldorf, Population Reference Bureau), Spanish ranks in as the third most spoken language (389 million), subsequent to English (527 million) and Mandarin Chinese (1,399 million). Spanish is considered one of the easiest languages for a native English speaker to learn. The grammar and pronunciation are different from English, but simpler and more consistent. After learning Spanish it is very easy to learn any other language with Latin roots like French, Italian or Portuguese.
Early exposure to a new language helps preschoolers get a full immersion when getting more formal classes in Kindergarten. In addition, it can be reinforced at home with educational TV programs, audio recordings and books.
The West Hillhurst Community Preschool offers classes for three and four-year-old children. As mentioned in our last month's article, we are pleased to announce the return of Ms Giulliana to the West Hillhurst Community Preschool and the introduction of Spanish Programming to our Preschool curriculum.
Using a play-based curriculum, our children develop the social, emotional and intellectual skills to help them lay a strong foundation as they move forward through more formal schooling. Using the in-house facilities of the community centre including the gym, ice rink, soccer field, and playground, we are able to offer unique activities as part of our regular curriculum.
For more details please visit our website: www.westhillhurstpreschool.com